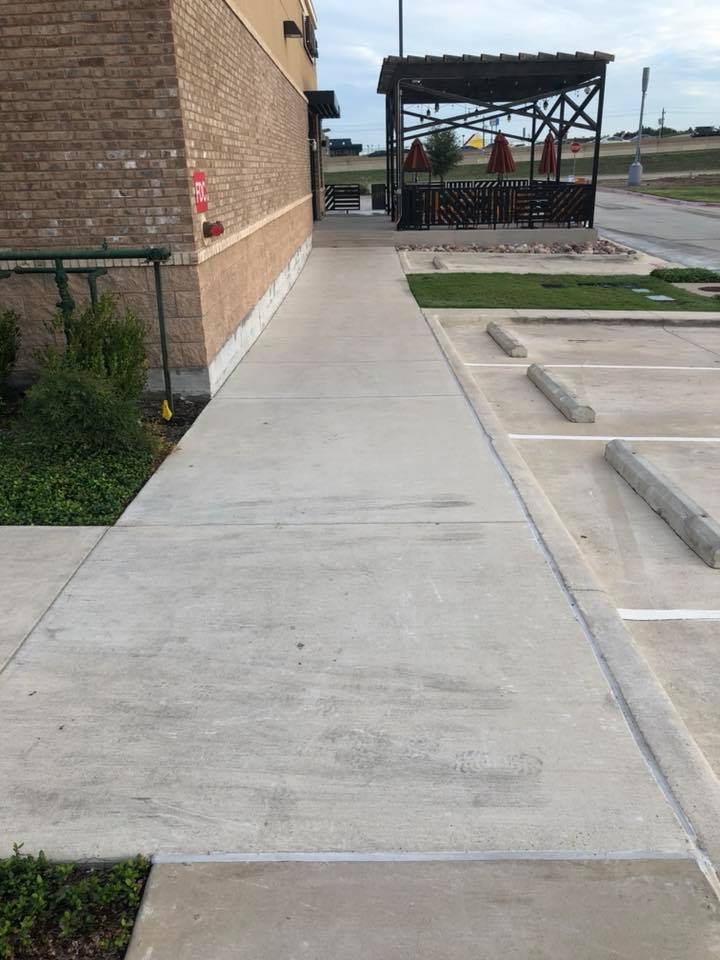 All of the favorite fall festivities are just around the corner as the temperatures drop and the annual decorations are hung up. From trick or treaters visiting homes throughout your neighborhood to the many new customers who will visit your business during the local fall festival, the sidewalks and walkways of your residential and commercial properties are likely to be in dire need of looking their best. With all of the spills and stains that consistent foot traffic leaves, it is important to take a step back and consider just how filthy your concrete pathways have become.
At DFW Pressure Works, we understand how easily the cleanliness of your sidewalk can get away from you, leaving a dark and dingy surface that exhibits mold and mildew. This surface is a deterrent and does not offer your guests the curb appeal that you originally intended with your well-designed investment. Our specifically designed cleaning technique reaches deep into the hard yet porous surface of your concrete sidewalk with a pressure washing strength that resurrects a sparkling clean that hasn't been seen in months or even years. Our talented team of technicians knows just how to tackle the specific gum deposits and soda spills that are scattered across your walkways, and we always treat your property with the utmost attention and respect.
We are highly sought after and reliable pressure washing experts that service the entire Dallas-Fort Worth vicinity, and we treat every job with professional integrity and concern. We know that every inch of your commercial and residential property is important to you, and the sidewalk and entryway is included in the big picture of the appeal that you have toward your guests. Call us today for an sidewalk pressure washing estimate and to learn more about all of the services that our company has to offer!