Real estate professionals agree, curb appeal will help sell your home faster, and a house washing can improve the attractiveness of a home's exterior. If you have your house on the market, you have probably seen the cars in front of your home. They are looking at the homes they found on the internet, deciding whether or not to attend your open house or request a showing.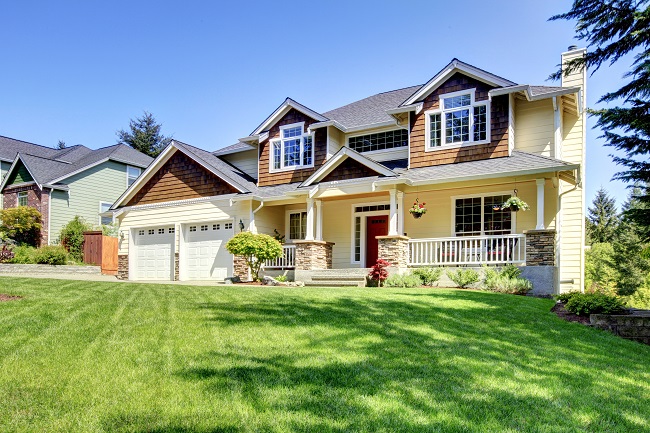 Your home's exterior gives buyers their first impression. It can make or break a sale. According to the National Association of Realtors, 63% of prospective homebuyers will drive by a home they find on the internet. What will they see when they are cruising past your house?
Your home's exterior will set the expectation for the interior. If the outside is well maintained, they expect the interior is as well. Of course, it is sometimes difficult for us the see the problems. Your house is your home. You have become accustomed and comfortable with the way it looks. We can't always see its shortcomings.
Next time you are in view of your home, take a minute or two and observe whether or not it's time for your house to receive a little TLC. A house washing can truly give your home an uplifted look and add curb appeal. Here are some questions you can ask yourself:
Is there mold and mildew on the house, roof, sidewalks, or driveway?
Is the patio dirty or dingy?
Cleaning your home's exterior including the driveway, patio, and other features is an inexpensive makeover that instantly improves curb appeal. When a home buyer sees the home's exterior, windows, roof, and siding are in good condition, they presume the rest of the home is well maintained.
For more information on how a house washing can sell your home faster, please contact us.