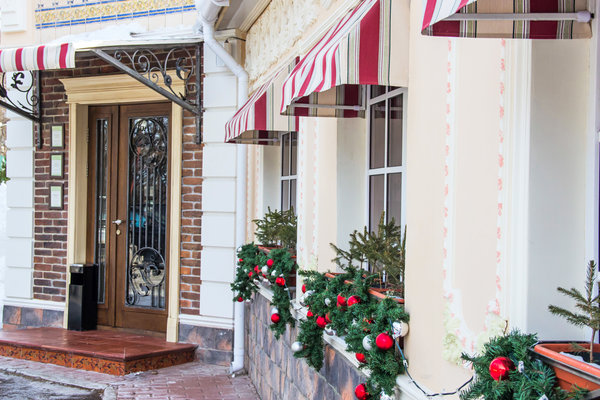 As the holidays approach, we often set time aside to decorate our homes with all kinds of variations of festive cheer and family heirlooms. We take great care to trim the tree with beautiful lights and ornaments and continue through the house until every piece of holly is in place.
For all of you business owners out there, you take the time to decorate your store or office, as well. You want to make sure that your extravagant Christmas tree catches the eye of every customer who comes through your doors, and you've got soft and jolly Christmas music playing in the background 24/7 throughout the month of December. But, despite your best efforts to prepare your business for the big rush of last minute shoppers, there's a chance that you forgot to consider the exterior of your property this holiday season!
Your commercial property is likely to need a big facelift this year in order to fully prepare for the Christmas rush and win over all of the new customers that are considering doing business with you. Whether you own a jewelry store, a bakery, or even a tire shop, you want your business to look better than anyone else in town. If you are going to gain new clients and hold on to your already loyal ones, then you need to allow a professional to come in and clean the place up a bit.
Our company works with business owners, such as yourself, all across the DFW area. We know that you're so busy tending to your books and maintaining your website that you have little to no time for exterior upkeep. By having your commercial property professionally pressure washed, you are choosing a quick and easy solution to your predicament and giving yourself the gift of allowing someone else to do the dirty work. Pressure washing is very effective in removing the dirt and grime that years of wear and tear bring without harming the surface material of your storefront.
Give us a call today at DFW Pressure Works, and we'd be happy to get connected and give your business the facelift that it so desperately needs!