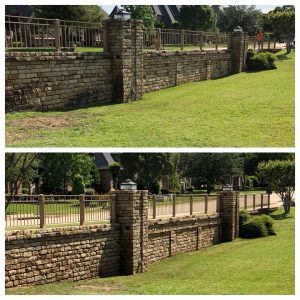 Have you recently looked into your back yard with much dismay and decided that it's just too far gone? You had high hopes of really enjoying your home and entertaining a lot of guests out back this summer, but you have just waited too long and let all of your landscaping and decorative stone get away from you and succumb to the many weather elements that have hit throughout the years. Although it is tough to see such a costly investment lose its luster, it is not too late to save all of that time and effort and transform your outdoor oasis into the hub of entertainment this summer!
DFW Pressure Works specializes in taking on those tough projects and bringing a level of clean and shine to those spaces that you thought were impossible to resurrect. Our years of expertise and knowledge of the power washing industry paired with the right equipment and materials makes for a professional cleaning service that you need to have in your corner. From residential to commercial cleaning needs, we use an efficient pressure washing method to power through years of dirt and grime and restore beauty to the most unlovable of surfaces.
For the patio floor that has become dirty and dull, there is still hope. For the front of that gorgeous house that now looks abandoned because of all of the dark spots of mold and mildew growing across it, there is still hope. And, for that lovely outdoor kitchen that is surrounded by a beautiful stone wall and lavish landscaping, there is still hope. Our team of professionals will come and take note of all of the damage that has been done to your property over time and offer a way in which to remedy the situation and bring a brilliant polish and shine back to the  dingy surfaces that currently exist.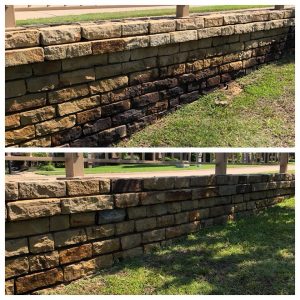 We offer our pressure washing services to the entire DFW area, and there is no job that is too big or too small for us to consider. We love meeting new clients and providing them with amazement as they see the way in which we can make clean the ugliest of places. So, if you're tidying up your backyard for all of your summer gatherings and discover that the work that needs to be done is way out of your league, then give us a call and allow our team of professionals to make your entire property beautiful once again!